Category:
B Corporation
Click here to view the 2019 Annual Impact Report
Read More »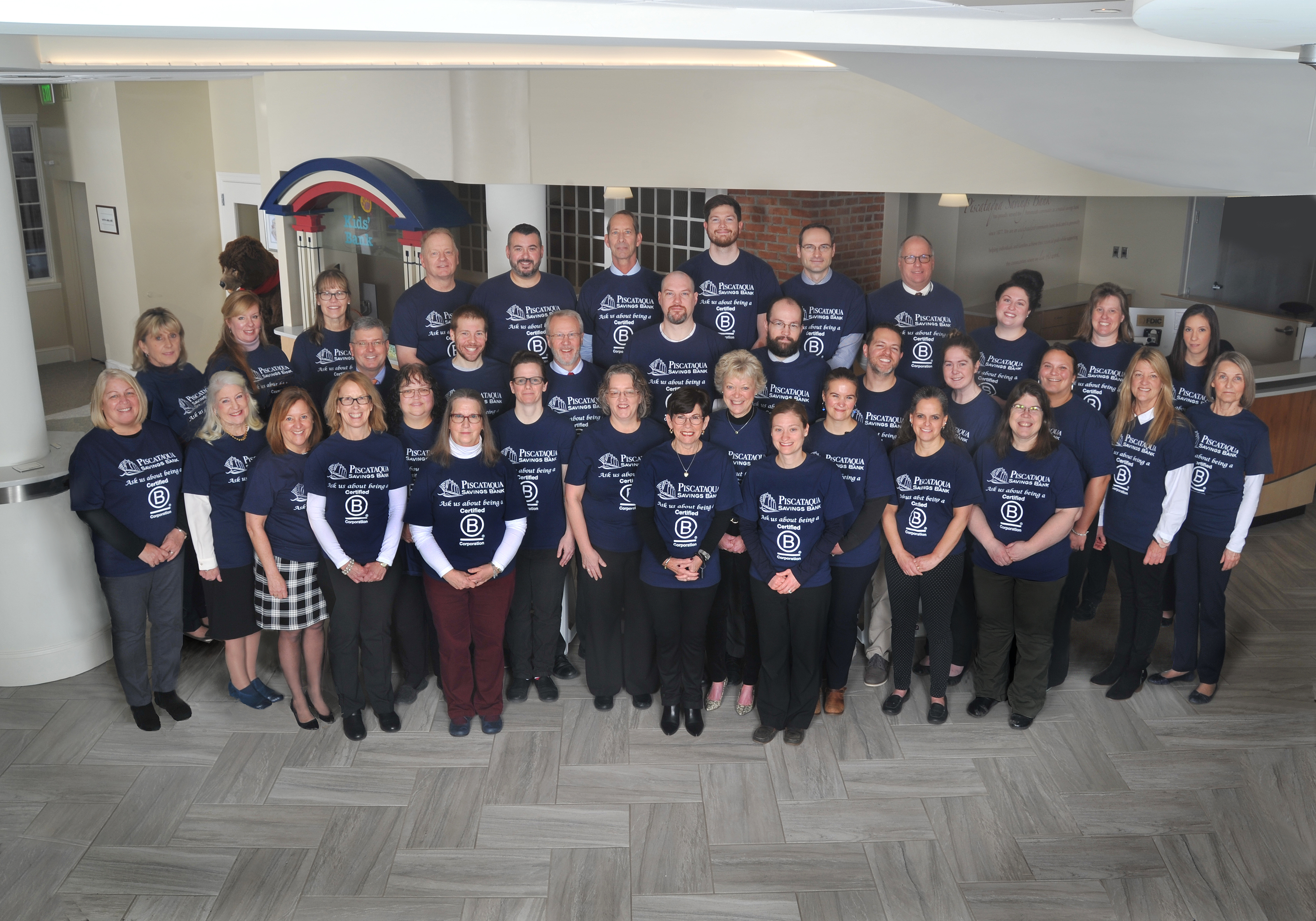 September 2019—Portsmouth, NH – Piscataqua Savings Bank, located at 15 Pleasant Street, received the Best For The World 2019 Honoree in the "Workers" category from the B Corporations' annual Impact Assessment. The award recognizes that the bank places in the top 10 percent of all B Corporations worldwide in this category. Certified B Corporations are…
Read More »
By Suzanne Laurent business@seacoastonline.com Posted Jun 16, 2019 at 6:00 PM Updated Jun 16, 2019 at 6:00 PM PORTSMOUTH — Piscataqua Savings Bank recently announced its new status as a certified benefit corporation. B corps are leaders of a global movement by meeting the highest standards of overall performance, transparency and accountability in their communities….
Read More »